Couvee
Couvee is a rising coffee brand in Indonesia. It's modern, young, and always innovating new tastes for their loyal customers. In 2017 they open their first store in Yogyakarta, and now in 2019 they've been expanded to 4 stores in Yogyakarta and 1 store in Jakarta. The customer mostly are millenials, who enjoys to get a quick and tasteful coffee that they can bring anywhere.
The Project
We got the project directly from of the Owner, Agung Triatmaja. In the first week of the design phase,our designer Kukuh still has limited idea of how the looks and feel about the website will be. And then he visited one of the Couvee's store in Yogyakarta, and he got some unique elements that then he used for the design element in the website.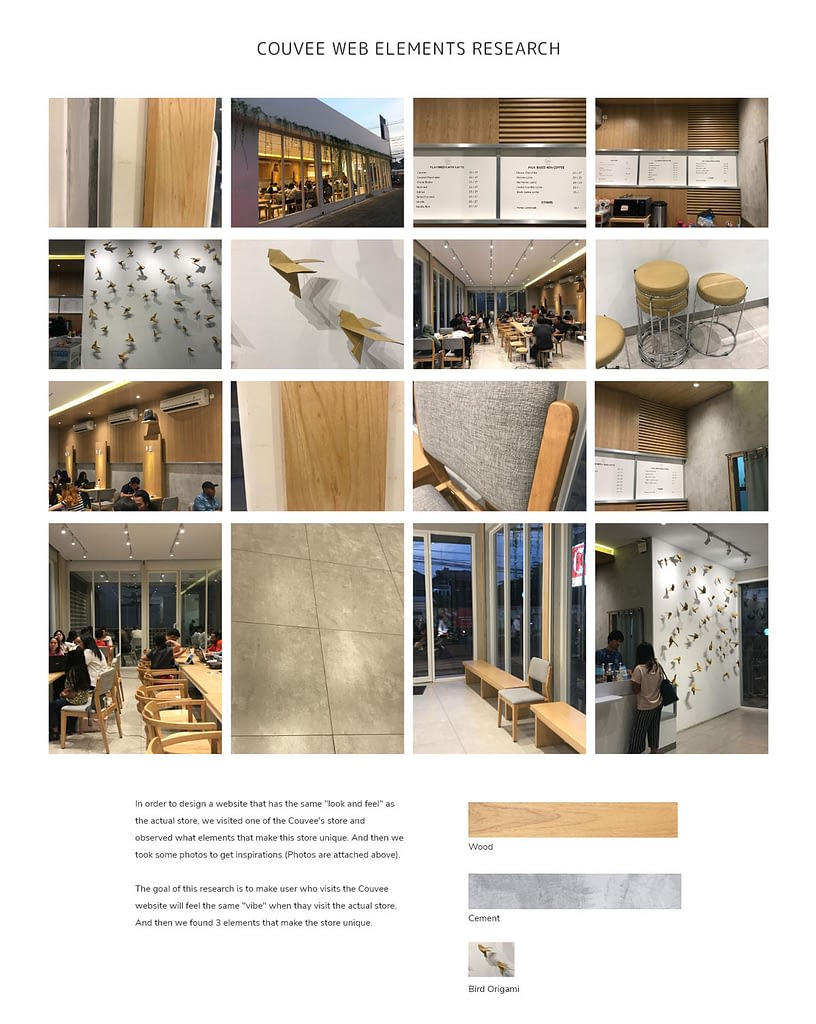 After did the research above, the design phase went smoothly. Then we had a meeting to finalize the design and the content. Final step is development by our programmer Ervan. And there it is, a beautiful  website for Couvee.